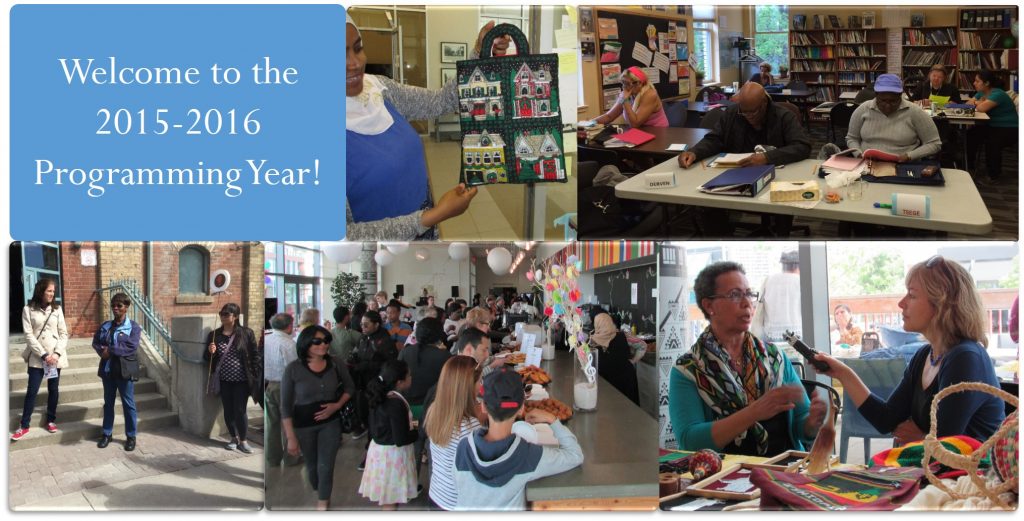 There's lots going on in the fall here at the Centre for Community Learning and Development!
On September 14th, our Academic Skills Upgrading (AU) fall term begins.
The Sewing Circle will be running a beginner course starting on September 11th.
Immigrant Women Integration Program (IWIP) start the week of September 21st. Registration is closed for this program.
The Youth Empowering Parents (YEP) will resume on Saturdays at the TD Centre of Learning in late September. Please contact
The Centre for Research on Inner City Health (CRICH) will be running a program evaluation Thursday nights starting September 24th at the TD Centre of Learning.
On October 6th, we will be offering an evening course on Tuesdays and Thursdays to improve writing for online communication as part of our Academic Skills Upgrading program.
Our Food Handling Training course will be running in early October.
Registration is closed from the CRICH, Food Handling, and IWIP programs.
For information about the evening course or Academic Skill Upgrading programs, contact Chris at chris@tccld.org or 416-968-6989 x 107.
For more information about the Sewing Circle, contact Sureya at sureya@tccld.org or 647-349-2244.