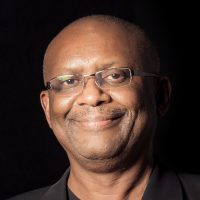 The communities of Regent Park, Moss Park and St. Jamestown are diverse and many residents face a host of economic and social challenges. Issues such as language, lack of knowledge of local support services, the need for academic upgrading or Canadian credentials, and under-employment are real challenges faced by many.
We know that the enduring systemic challenges of our community can be addressed and that sustainable solutions can be developed. Our confidence is based on our experiences of the last 30 years in this community and a solid plan to invest in the development of the necessary foundation of social capital to achieve lasting change.
At the Centre of Learning & Development, we believe that these communities have tremendous reserves of underutilized social capital and are full of possibilities. Our focus is on equipping residents to develop sustainable solutions that lead to a strong, vibrant and healthy community.
Our programs are designed to build individual and community capacity through our adult education, leadership development and technical assistance partnerships. We empower individuals through learning, digital storytelling, leadership development, and building healthy organizations, as vehicles for responding to community-based challenges, and promoting initiatives that lead to positive social change.
Community members, I invite you to explore our website for information on the latest opportunities for personal development and opportunities to help build our community.
If you are interested in partnering with us to build communities, I invite you to read the stories of our students,  trainees, and active residents.
Thank you for your interest.
Alfred Jean-Baptiste,
Executive Director