Regent Park Sewing Studio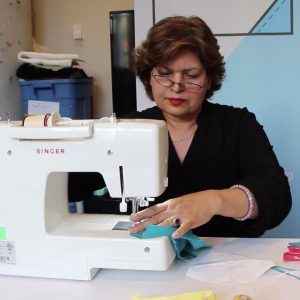 The Sewing Studio, much like the Catering Collective, is teaching skills that can lead to financial earnings for its members. New orders from customers are distributed among current members of the class as well as graduates. These graduates also gain new customers on their own by word-of-mouth, or going into business for themselves.
Multiple graduates have gone on to take advanced industrial classes at nearby George Brown College, which in turn offers internships at fashion studios and the potential for long-term employment relationships.