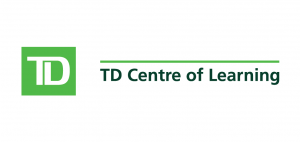 In the Regent Park Neighbourhood Initiative's recent study, Embracing a Changing Landscape: A Community Effort in Planning for a New Regent Park, education was ranked among the Park's three top priorities. But the study also observes that "adult learning systems remain complex, fragmented and incomplete," and "access to learning opportunities… is generally poor."
The TD Centre of Learning is a place to meet, to learn, and to start building new futures together. The educational opportunities we offer at the centre help provide Regent Park residents with the knowledge and skills they need to engage in personal and community development.
Some of the programs running regularly include the PROSE Youth Ambassadors program, and our social enterprises like the Regent Park Catering Collective and Regent Park Sewing Circle.
Building Community through Education is a report prepared by a Ryerson University studio team on how the Centre is making a difference in the Regent Park community.
The TD Centre of Learning
540 Dundas Street East (at Sackville Street)
Toronto, ON  M5A 2B3
Phone: (647) 349-2244
Video from the opening ceremony: Community Dialogue — Creating a Healthy Community (Wednesday, December 1st, 6-8PM at 540 Dundas St. East)
The TD Centre of Learning is operated in partnership with the University of Toronto, Ryerson University and George Brown College and with the support of the TD Bank Group, and Toronto Community Housing.