Regent Park Catering Collective (RPCC)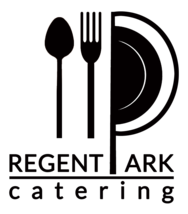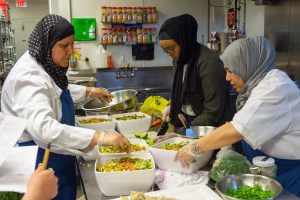 The Regent Park Catering Collective (RPCC) was the Centre of Learning & Development's first incubated social enterprise starting in 2013, now with over 40 caterers offering delicious meals, snacks, and desserts for all occasions. The RPCC continues to offer Food Handling Certification and Food Processing training as well as business and entrepreneurial skills in areas such as customer service, marketing, and financial literacy.
Through a community partnership with Artscape-Daniels Spectrum, Paintbox Bistro, Yonge Street Mission, and Toronto Public Health which started in October 2013, over 200 Regent Park residents have received their Food Handlers Certification and have moved onto careers within the catering and culinary industry.
During COVID, the RPCC has helped provide meals for seniors and residents of Regent Park. The RPCC has piloted creating Online Cooking Classes. Check out the videos below and on the CL&D YouTube Channel.
Visit the RPCC website for more details.
---
Contact Info
Select members of the Regent Park Catering Collective continue to accept orders and inquiries can be placed by visiting
regent park collective
---
Join us on Social Media
https://www.facebook.com/rpcateringcollective
---
Regent Park Catering Collective Media