Regent Park Catering Collective (RPCC)
a sense of community, belonging and diversity through food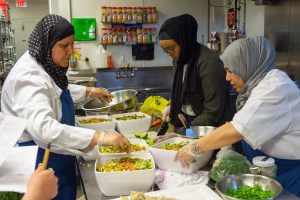 The Regent Park Catering Collective (RPCC) was the Centre of Learning & Development's first incubated social enterprise that started in 2013. Our vision was that entrepreneurs gain financial security by doing what they love to do, creating an innovative, vibrant, evolutionary and prosperous economic landscape. We did this by providing food entrepreneurs the opportunity to formalize and grow their businesses through Food Handling Certification Training, affordable commercial kitchen space, access to market opportunities, and premium business support throughout their journey. The RPCC expanded as a social enterprise with over 40 trained caterers who catered over 1,000 events with revenue of $150,000 and averaged 35% growth within 3 years (2016-2019). 
In 2018, the RPCC maintained a roster of about 15 to 20 caterers, generating just under $160,000. Customers could order a wide variety of ethnic dishes from Afghanistan, the Philippines, the Caribbean, Ethiopia, Iran, Pakistan, Syria, China, and more. At that point the need to have a commercial kitchen became clear to RPCC members. A new commercial kitchen would allow them to increase the number of newcomer women who would secure meaningful employment and relevant Canadian work experience. For that reason, CL&D and Daniels Corporation partnered to create a permanent space for social enterprises such as the Regent Park Catering Collective.  
Amid raising the necessary funds to make this possible, COVID-19 came and impacted the food service industry tremendously, making the CORE no longer a viable option. During that time, CL&D continued to offer food related trainings such as the Food Processing Essential Skills and Entrepreneurship 101 trainings to continue building the skills of caterers and other Regent Park residents interested in the food industry.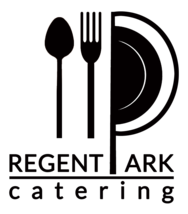 Now in 2023, the food landscape has changed, and CL&D is thrilled to let you know that we are working with the Regent Park Catering Collective and consultants from Coop Zone to restructure and rebrand their operations as an independent worker's catering cooperative business. CL&D has fully transitioned ownership, administration and coordination of the RPCC to its caterers. We look forward to seeing this social enterprise continue its great success in the hands of Regent Park residents.